Covid-19 has been controlling our lives for more than a year now and especially during my second semester, it was a serious topic of conversation. As part of the semester project in "typography/picture/layout", a team of seven members created a magazine around the theme of Covid-19.
​​​​​​​
​​​​​​​
The magazine contains articles that entertain, enlighten and accompany the reader through this time in an informative way. It opens up new perspectives for their time in lockdown. We decided not to distance the content too far from the facts in order to highlight the seriousness of the situation. However, the magazine contains a variety of opportunities to encourage readers to rethink their current situation and to present them with new activity opportunities. It offers the prospect to see the lockdown from different perspectives, from different points of view, and at the same time, how to benefit from it.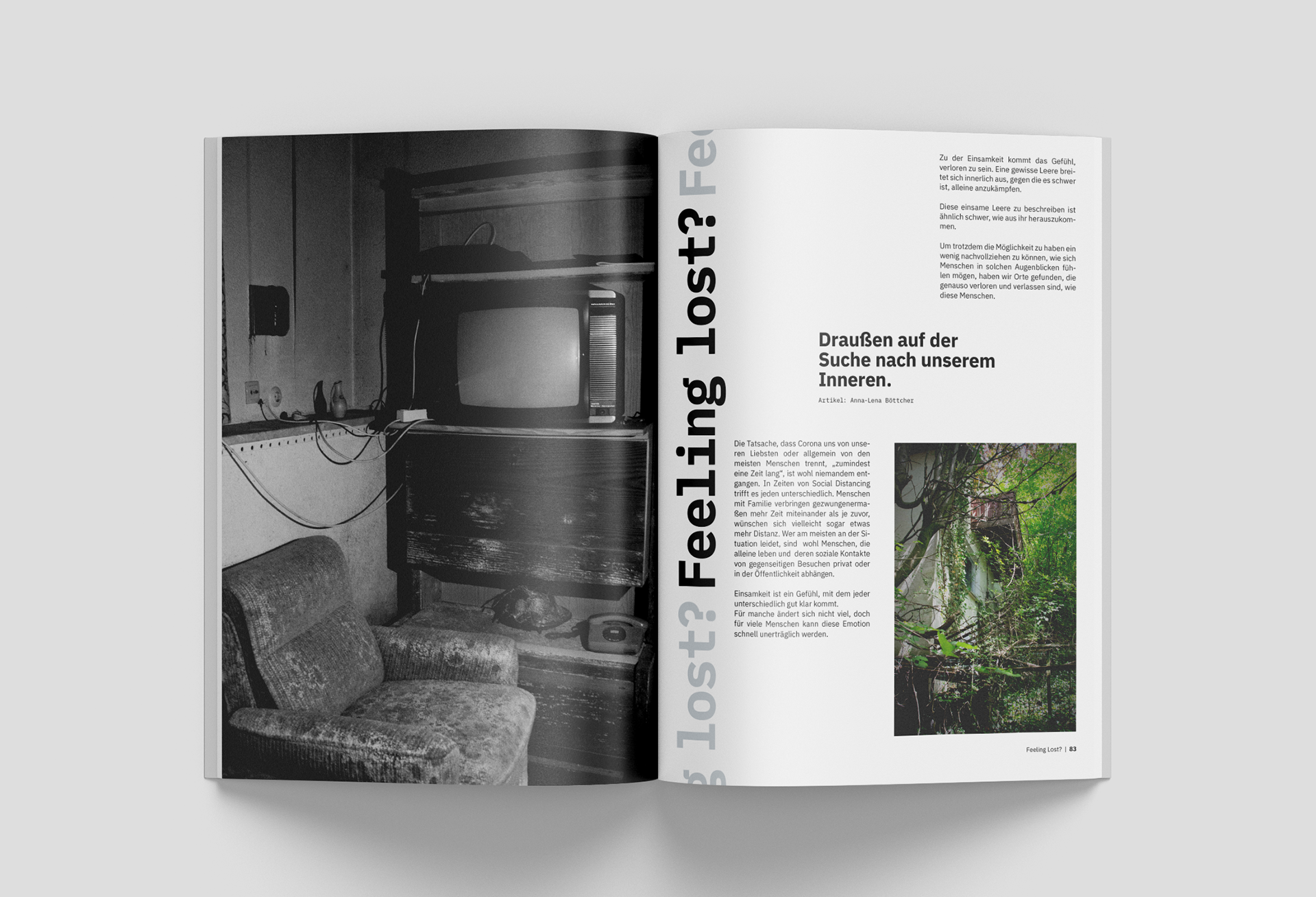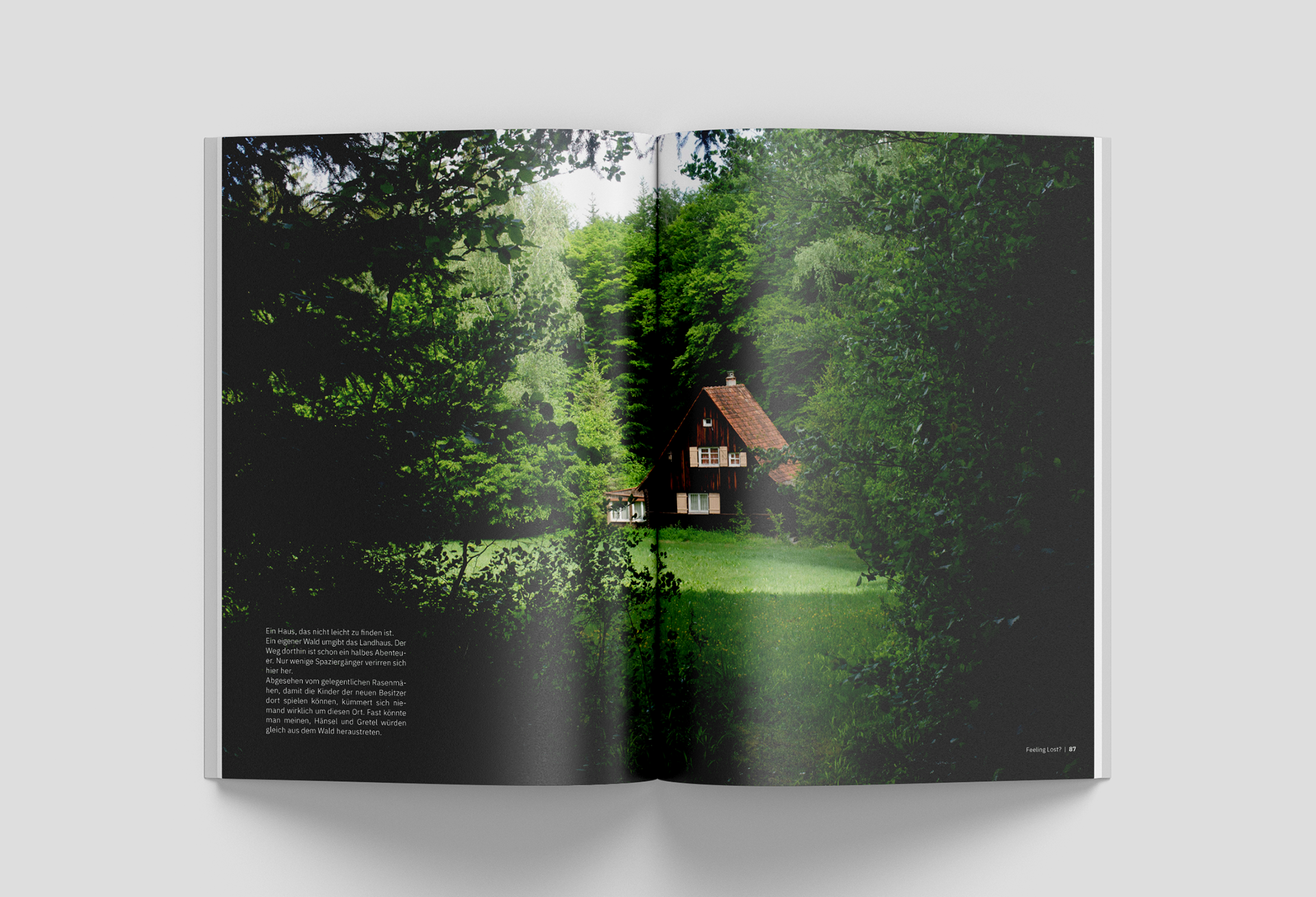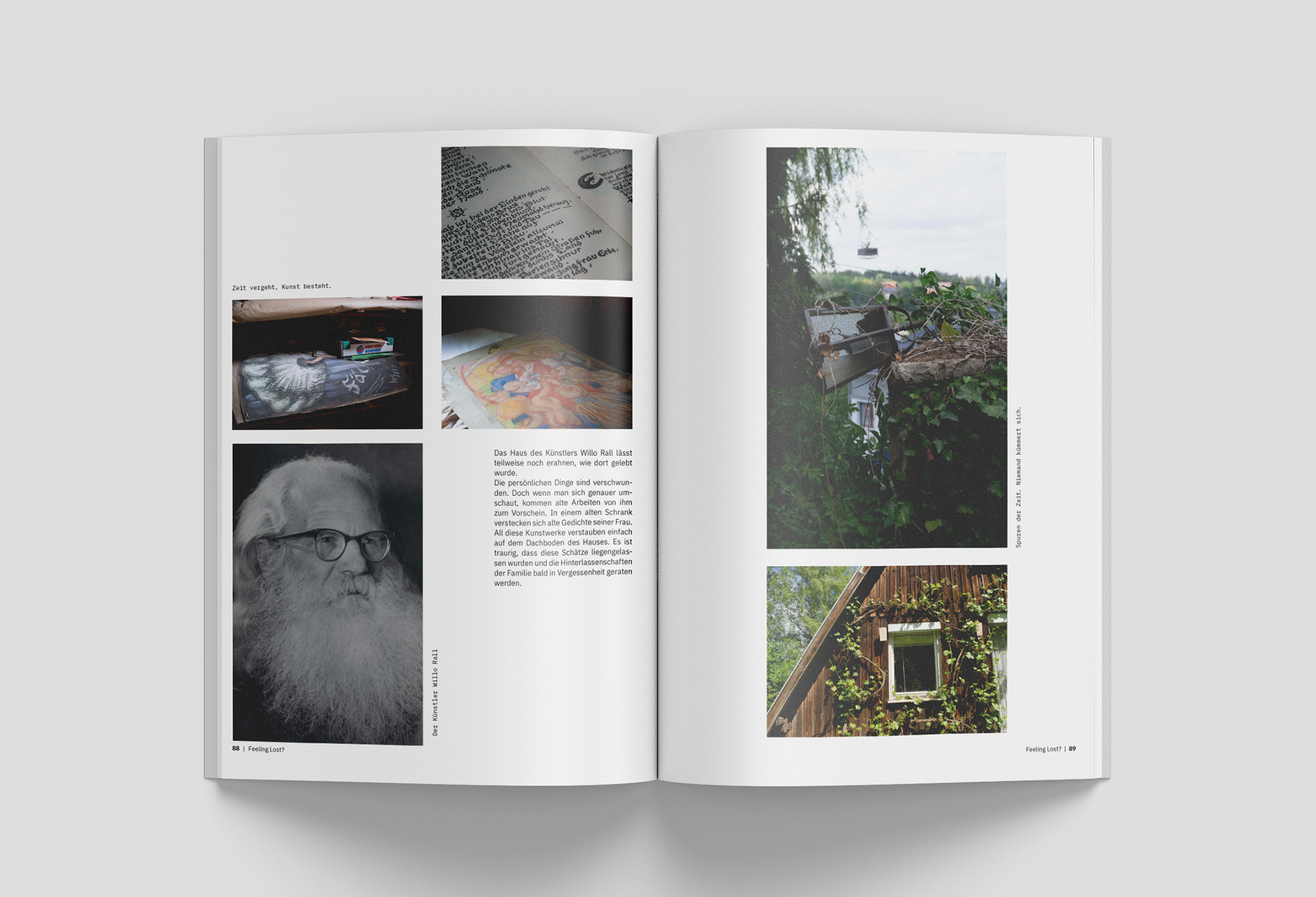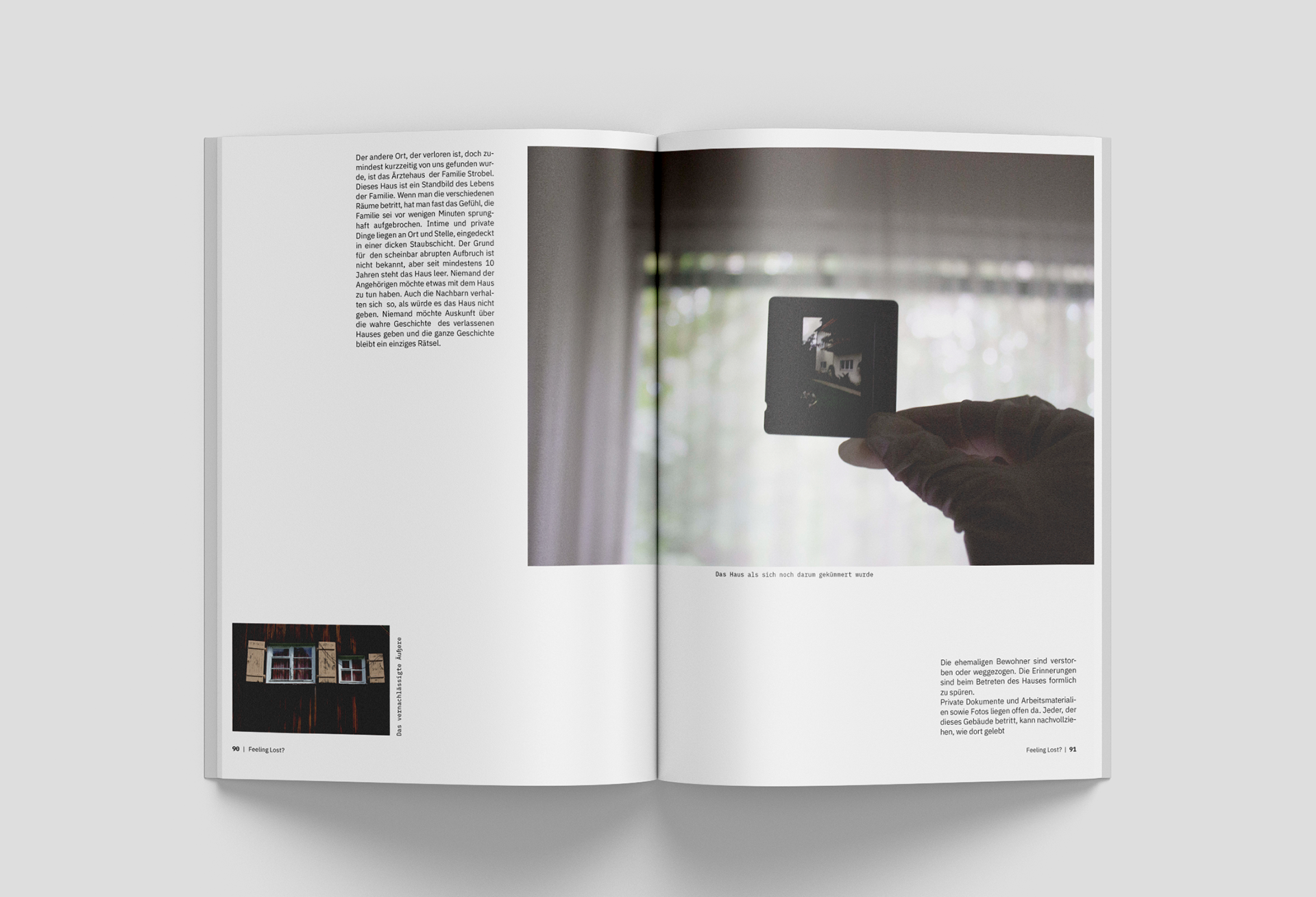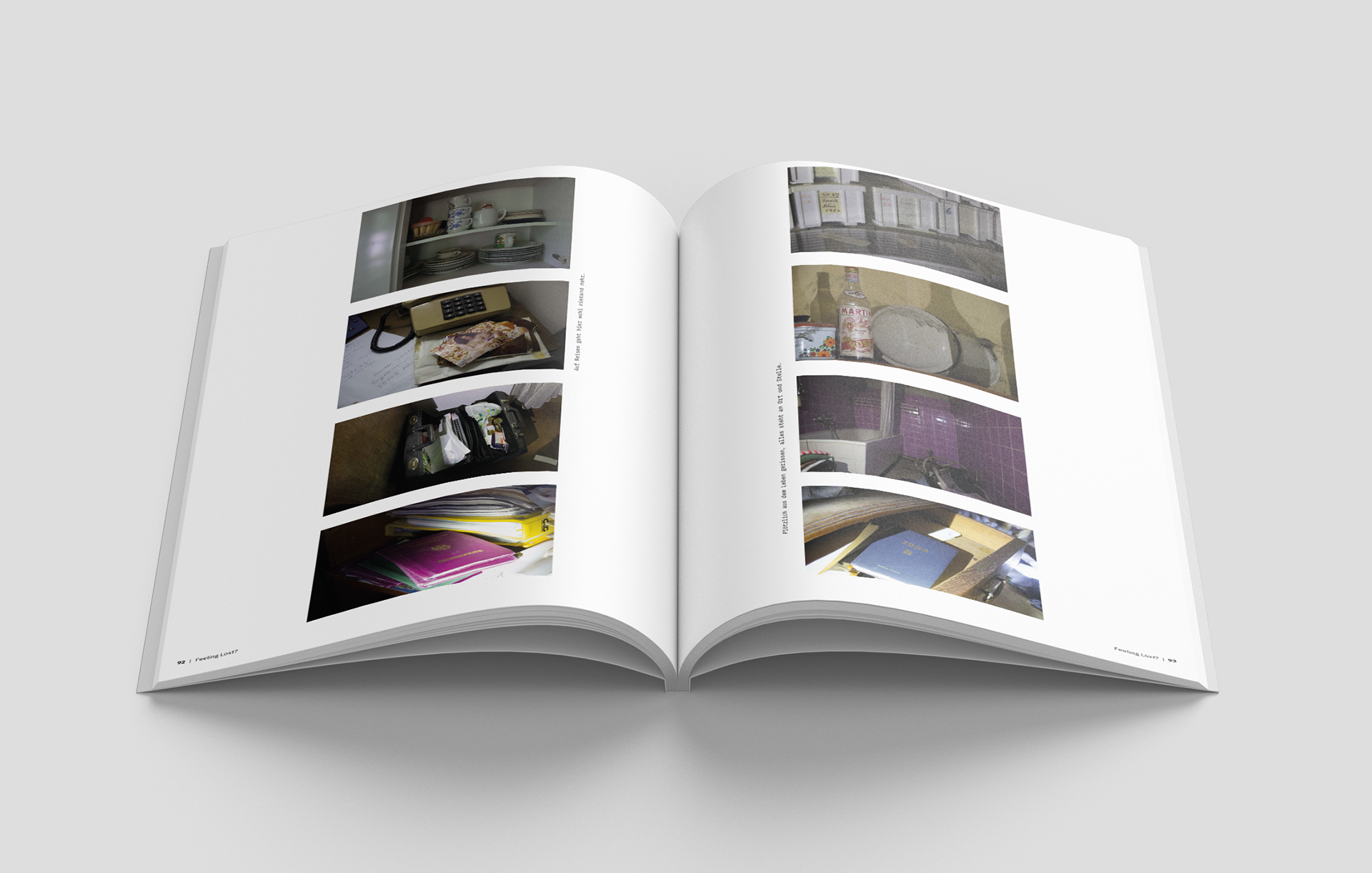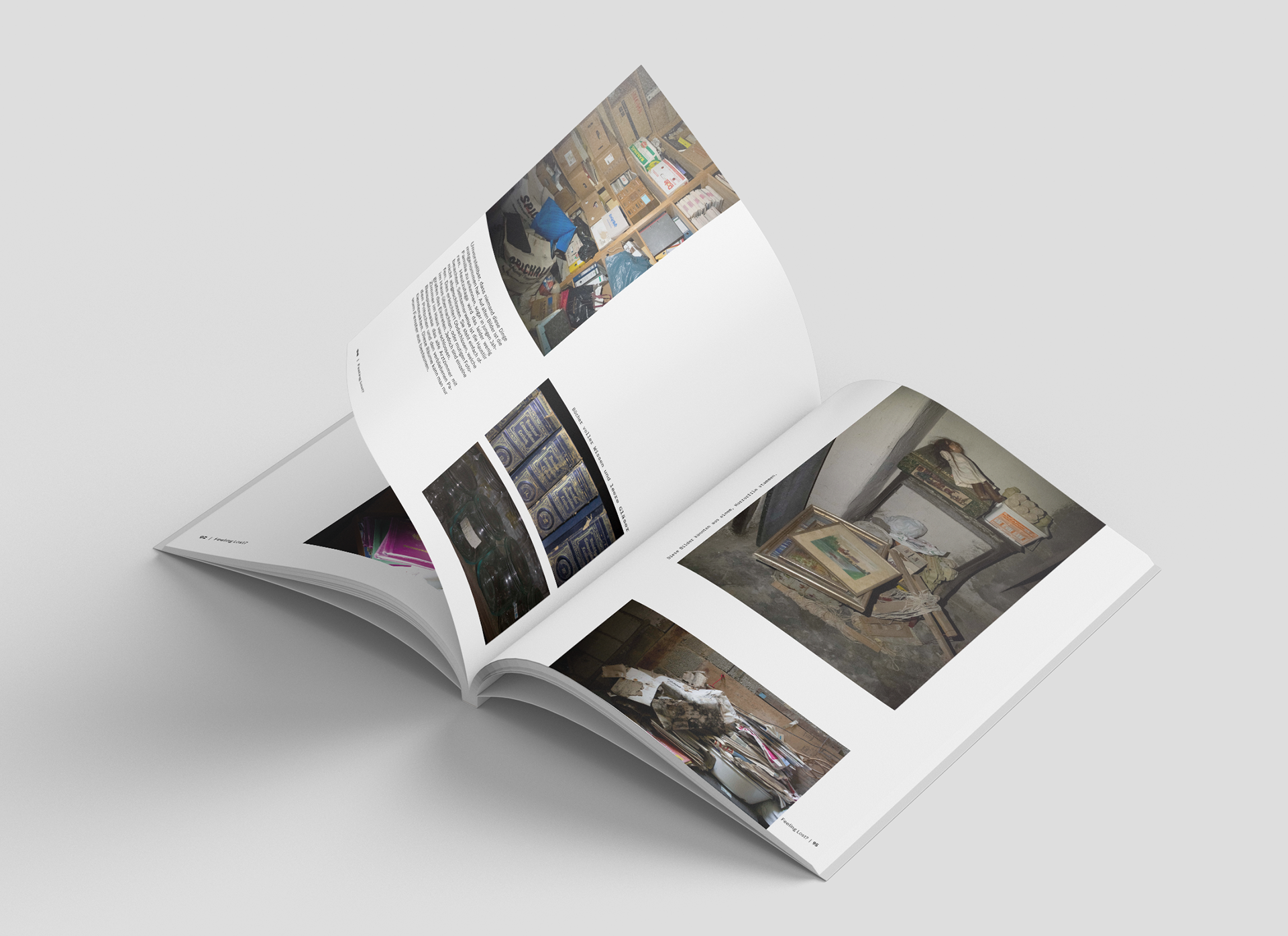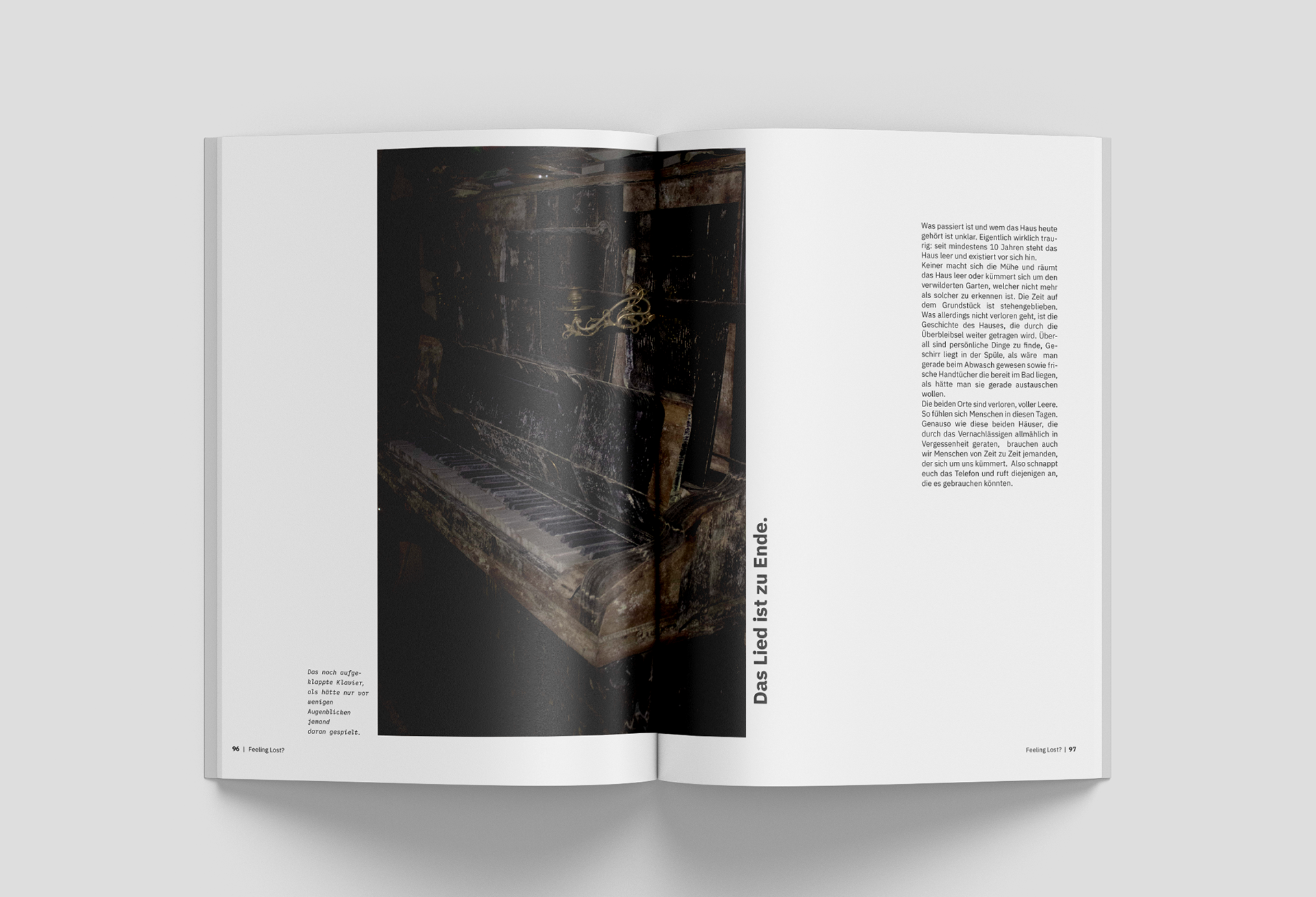 Article about lost places in terms of feeling aloneduring the pandemic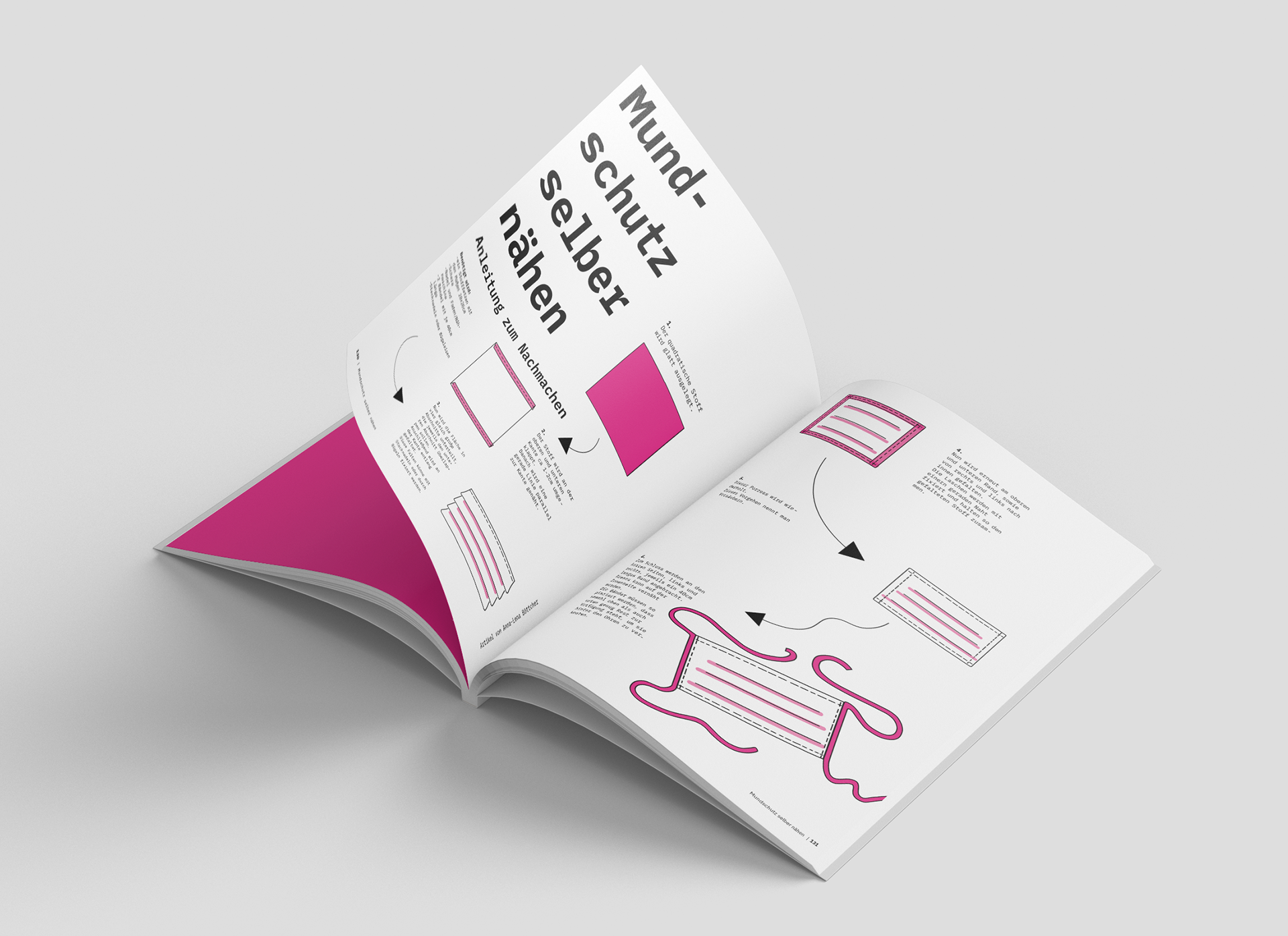 The task of creating a coherent magazine in such a large team has often presented us with challenges, where everyone had to learn to act as a team, rather than alone. In the end, we managed to combine many versatile and different articles into a comprehensible magazine. In addition, a  prototype website was created to show how the magazine would work in a web view.
http://einskommafuenf.leonbeu.de
Instructions for a respiratory mask to make yourself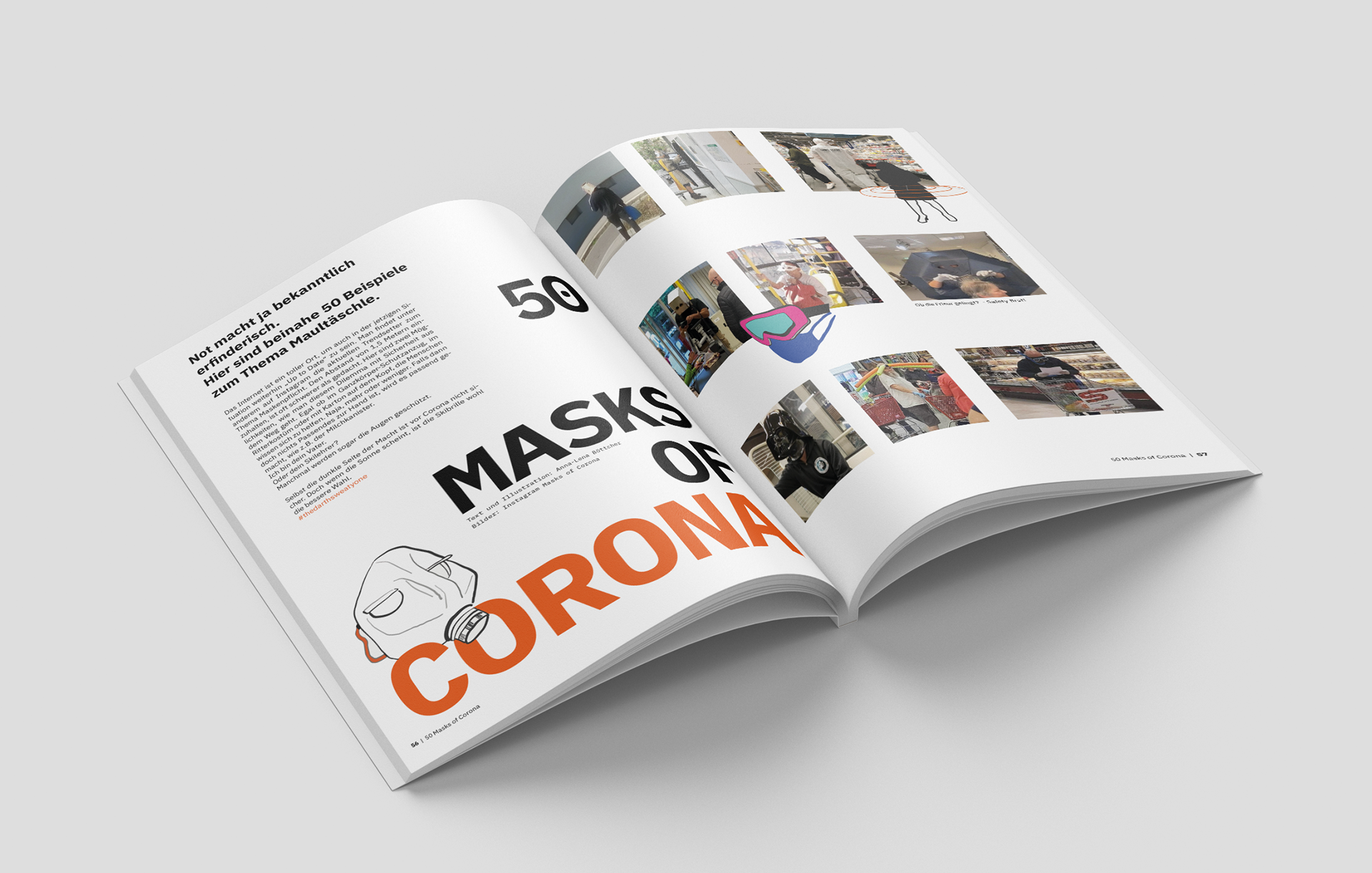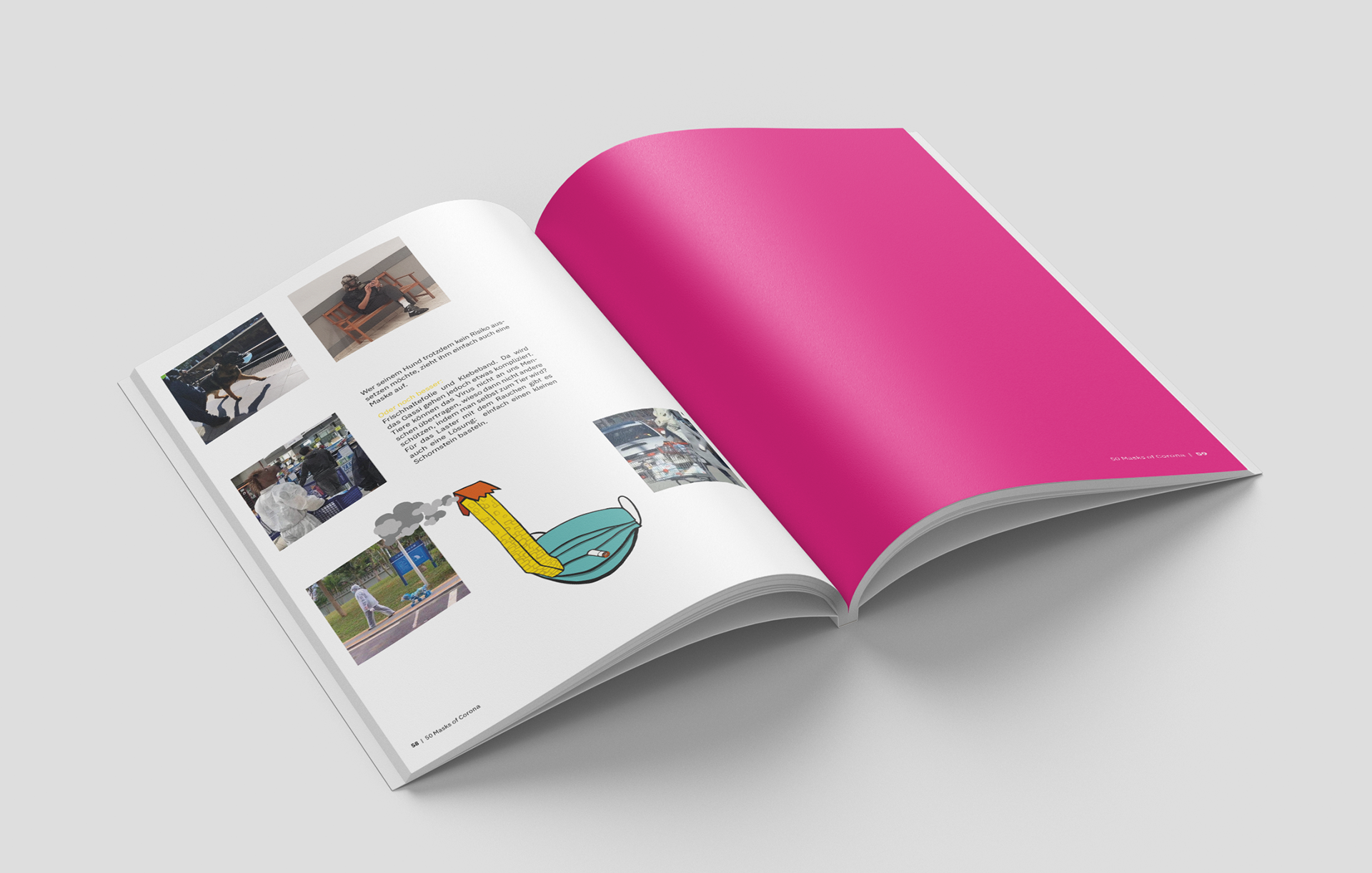 Articles about curious ways to protect oneself, apart from the usual mask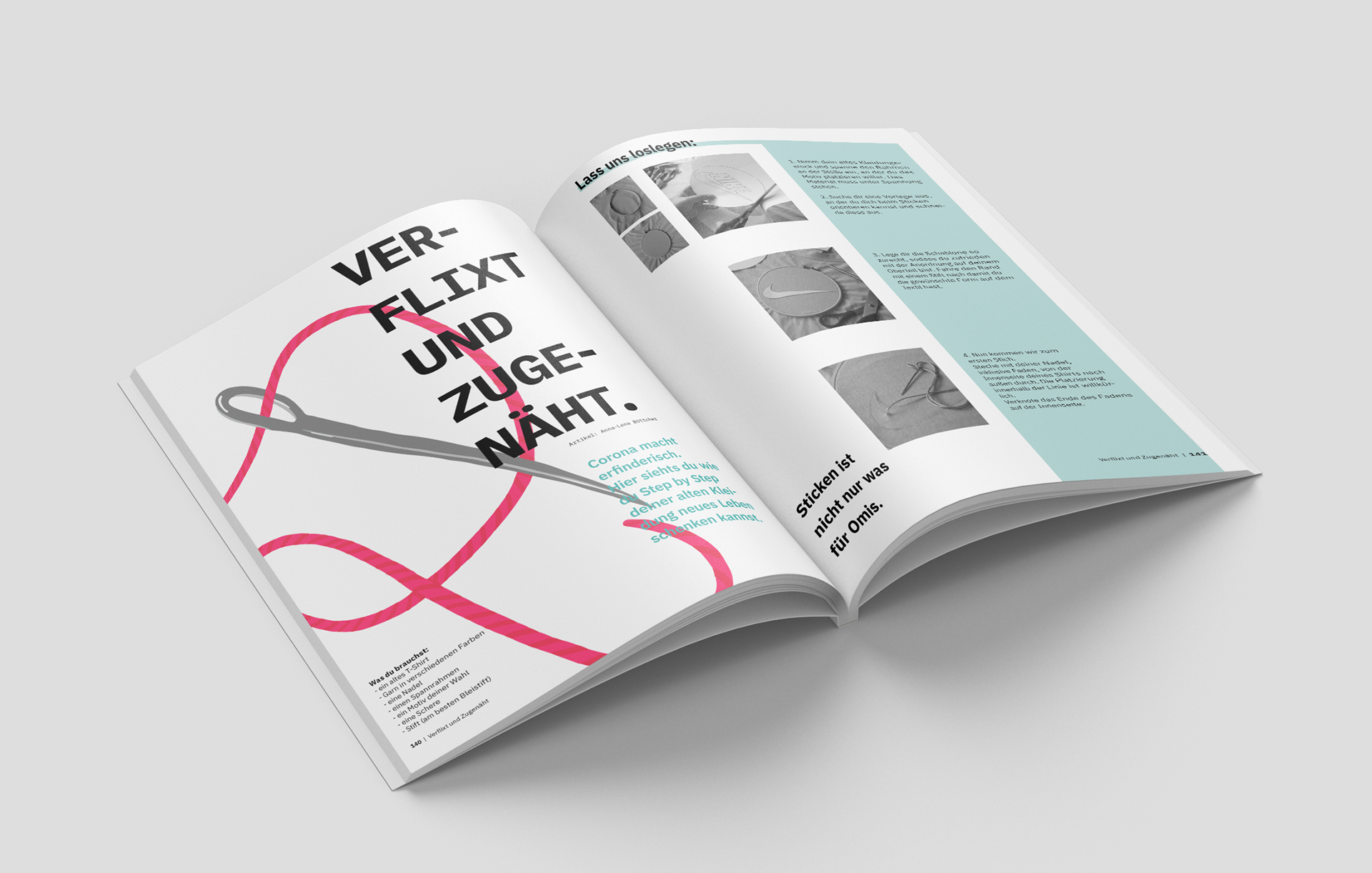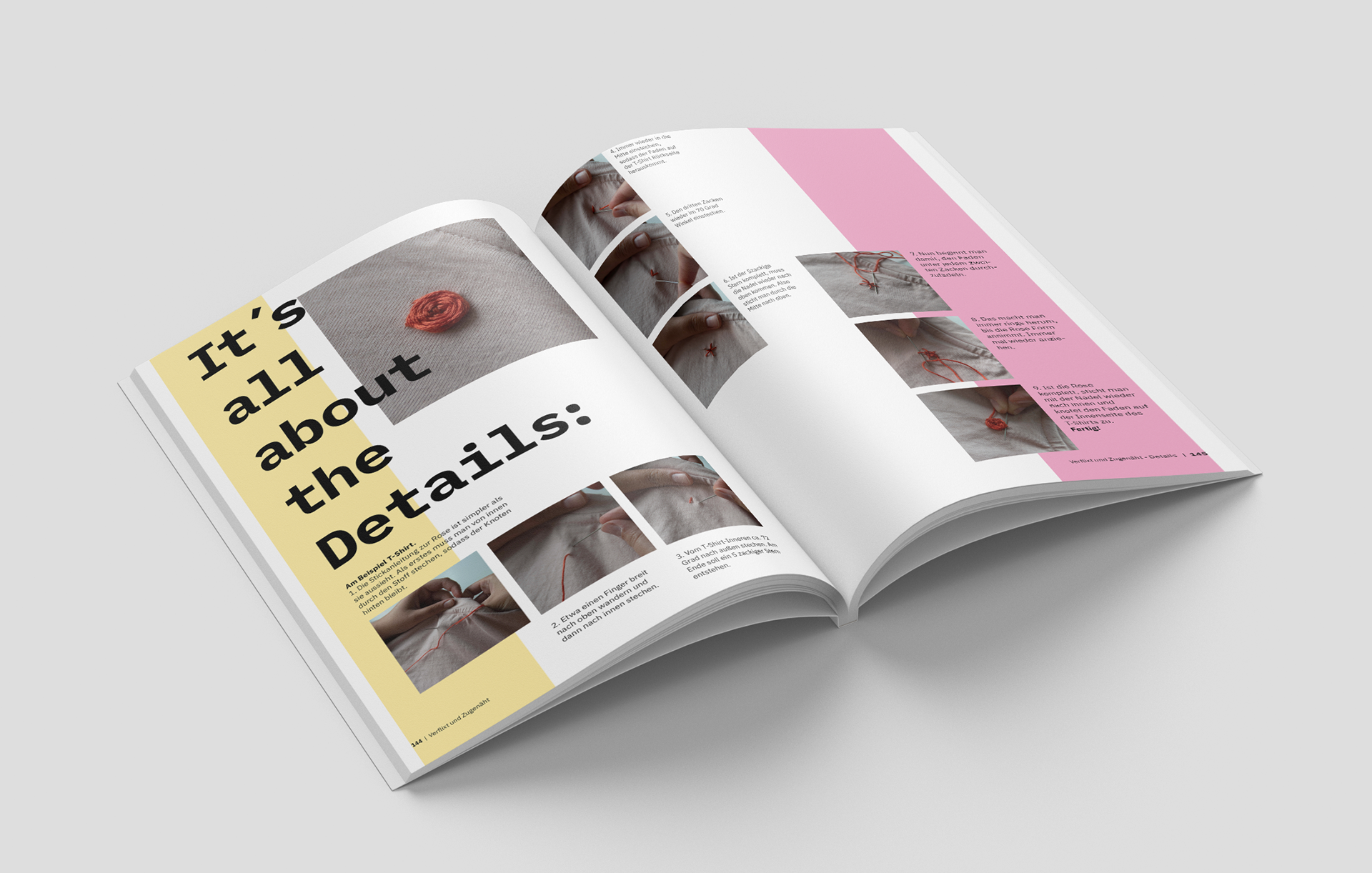 Instructions for embroidery on a t-shirt as a pastime in the Corona time​​​​​​​